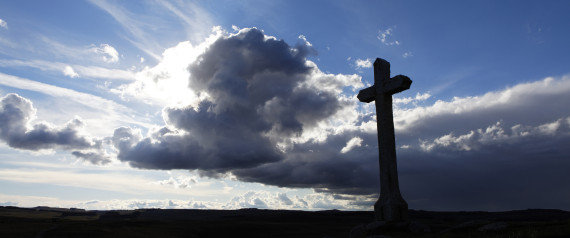 I was reading the headlines concerning Christianity today, when I came across an article in the Huffington Post. I clipped this from the article, because it piqued my interest. I have an opinion to this excerpt, but I was curious to what you think? Take a look at this excerpt and tell me how you feel..
Denominations - It is estimated that there are as many as 38,000 Christian denominations in the world today. For many, their distinction from others like them are so minute that even the members within a given denomination can't tell you what makes them unique. And if you ask those outside of the Christian faith, these divisions not only seem irrelevant; they are part of the reason they have little or no interest in being a part of the Christian faith. Why, after all, would someone heed the call to community and reconciliation from a faith that is so desperately fractured and fragmented that few of our denominations are really sustainable any more? Our administrative systems are still top-heavy from the good old days when we needed more governance to keep a sense of order, identity and to allocate resources efficiently. But with the trend toward personal and local autonomy taking hold in many Christian communities, there is increasingly less of a reason to keep such hierarchic corporate structures on life support any more.
I agree that the perception is negative from a nonbeliever's point of view, or from what I so affectionately call "the cheap seats" in the title of this post.. It even looks "desperately fractured" from some believers as well. In fact, some would agree with the author that the church today looks pretty dismal. However, I know that what the author sees as negative, is, in fact, positive. Christ warned us, and as well, the Apostle Paul taught us that this would happen, and what we should do or how we should act. We are taught in the Bible to avoid being of the world. The church looks pretty divided from the cheap seats, but is it?? Are we, the true believers divided? In theology, perhaps there are some disagrements. We can't all be right when it comes to doctrine. What does the Bible say? Are we to fit in? Are we called to love the world or those in the world? I have had differences with brothers, recently in fact, over doctrine. I believe the author sees something different here. It's not a matter of doctrine, but as he puts it, 'denomination'. While doctrines do vary with denomination, I think the author doesn't see the trees for the forest here.. The author's main question is, "Why, after all, would someone heed the call?"... I know what the Bible says. The Bible is our authority. By the way, I've never read the word denomination in the Bible, in any language. Anyway, how do you answer the author from the Huffington Post? Grace.