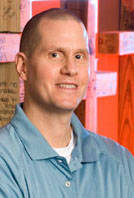 Below is a letter of admonishing towards Mark Cahill from Ralph Provance. I used to support Cahill's ministry monetarily in the past, until he and I had a go round via email back in Feb. regarding his treatment of a fellow brother in Christ, named Doug Nagel. Mark had been warned by Doug that he would bring the issue to the attention of another brother as taught in Matthew chapter 18. Doug sought after my counsel to keep his replies to Mark lovingly biblical. He had done so, but Mark's replies were showing less and less love each time. As I engaged Mark in emails and also had been advising Doug a few points, it was evident that Mark had no intention of repenting for his sin against Doug. Not only Doug, but those he named as false teachers and worshipers of another god and jesus. As this escalated, I sought the counsel of one of the best friends the Lord has placed in my life, Ralph Provance. Ralph and I have prayed together, labored together, and also fretted together over so much gone wrong in among the brethren, and I knew I could not only trust him to hold my accountability as he had done so before, but he would also keep this issue of rebuke a secret between the handful of brothers who knew about this issue. We wanted Mark to repent and apologize for what he had done. Since he has made his stance on Calvinism clear as well as discuss the emails and phone calls in his own circles, the issue is now public. Ralph even mentions our emails in the beginning of his letter below. Before my last letter to Mark asking him to repent, I also talked to Tony Miano of Living Waters Ministry and fellow member of the Ambassadors Alliance. I trusted Tony to hold me accountable as well, while I warned him that he was associated with someone who did not see him as a brother in Christ Jesus our Lord. Tony chose to handle the issue with a direct phone call to Mark, which was talked about in Mark's 'off course, discourse' of Calvinism, as well as Tony's rebuttal on his
own blog
from October 14th, 2010.
(Please note that since this was written, Mr. Miano, among other unpredictable changes, has made his blog(s) containing his original rebuke of Cahill, to be viewed by 'invitation only'. As strange and

non

transparent as that may seem to me, I'm sorry for you, the reader.

I

t seems as if

Miano

had a change of heart about Calvinism,

by

dropping a Calvinist blog he had created only after a matter of hours of posting it to the internet, including his Calvinist blog titled The Lawman Chr

onicles

. You'll have to contact

Miano directly an

d

ask him if you can see his original blog post

.

I will however, leave this link active in case he get's the courage to be transparent enough allow people to view his original comments freely a

nd

uninvited. I believe that once you have rung a bell, especially of this magnitude, then

it can not be unrung.

I will remain hopeful.)
I want to thank my dear brother Ralph Provance, for bringing his letter of rebuke to this venue for Mark to see, since Ralph learned from me of Cahill's rebel toward the Reformed Theology and more importantly, the claim of those who follow it to be anathema. So, without further adieu, here is an open letter of admonition to Mark Cahill, written by my closest brother in Christ, Ralph Provance.
Ralph writes:
The Straw Man fallacy is committed when a

person

simply ignores a person's actual position and substitutes a distorted, exaggerated or misrepresented version of that position. This sort of "reasoning" has the following pattern:


Person A has position X.

Person B presents position Y (which is a distorted version of X).

Person B attacks position Y.

Therefore X is false/incorrect/flawed.

Description of Ad Hominem

Translated

from Latin to English, "Ad Hominem" means "against the man" or "against the person."
An Ad Hominem is a general category of fallacies in which a claim or argument is rejected on the basis of some irrelevant fact about the author of or the person presenting the claim or argument. Typically, this fallacy involves two steps. First, an attack against the character of person making the claim, her circumstances, or her actions is made (or the character, circumstances, or actions of the person reporting the claim). Second, this attack is taken to be evidence against the claim or argument the person in question is making (or presenting). This type of "argument" has the following form:


Person A makes claim X.

Person B makes an attack on person A.

Therefore A's claim is false.

Description of Appeal to Fear

The Appeal to Fear is a fallacy with the following pattern:




Y is presented (a claim that is intended to produce fear).

Therefore claim X is true (a claim that is generally, but need not be, related to Y in some manner).

This line of "reasoning" is fallacious because creating fear in

people

does not constitute evidence for a claim.


Reformed Theology Explained And Exposed by Brenda Nickel, on page 1,2

Mr. Cahill cites

http://anti-calvinism.blogspot.com/2008/05/quotes.html, citing; R.C. Sproul, Chosen by God, 32.) on page 2 of Cahill paper.

"For those who are according to the flesh set their minds on the things of the flesh, but those who are according to the Spirit, the things of the Spirit. For the mind set on the flesh is death, but the mind set on the Spirit is life and peace, because the mind set on the flesh is hostile toward God; for it does not subject itself to the law of God, for it is not even able to do so, and those who are in the flesh cannot please God."




Jer 13:23 says,


Can the Ethiopian change his skin
Or the leopard his spots?
Then you also can do good
Who are accustomed to doing evil.
10as it is written,
"(A)THERE IS NONE RIGHTEOUS, NOT EVEN ONE;
11THERE IS NONE WHO UNDERSTANDS,
THERE IS NONE WHO SEEKS FOR GOD;
12ALL HAVE TURNED ASIDE, TOGETHER THEY HAVE BECOME USELESS;
THERE IS NONE WHO DOES GOOD,
THERE IS NOT EVEN ONE."
13"(B)THEIR THROAT IS AN OPEN GRAVE,
WITH THEIR TONGUES THEY KEEP DECEIVING,"
"(C)THE POISON OF ASPS IS UNDER THEIR LIPS";
14"(D)WHOSE MOUTH IS FULL OF CURSING AND BITTERNESS";
15"(E)THEIR FEET ARE SWIFT TO SHED BLOOD,
16DESTRUCTION AND MISERY ARE IN THEIR PATHS,
17AND THE PATH OF PEACE THEY HAVE NOT KNOWN."
18"(F)THERE IS NO FEAR OF GOD BEFORE THEIR EYES."


Answer: Man's chief and highest end is to glorify God, and fully to enjoy him forever.




We have addressed man's ability. Why do we preach to everyone? Because we have been commanded to. Matthew 28:18-19 says




"And Jesus came up and spoke to them, saying, "All authority has been given to Me in heaven and on earth. Go therefore and make disciples of all the nations, baptizing them in the name of the Father and the Son and the Holy Spirit,"




Mark 16:15 says "

And He said to them, "Go into all the world and preach the gospel to all creation

."




1 John 2:29 If you know that He is righteous, you know that everyone also who practices righteousness is born of Him.




John 3:3 Jesus answered and said to him, "Truly, truly, I say to you, unless one is born again he cannot see the kingdom of God."




Eze 36:26 Moreover, I will give you a new heart and put a new spirit within you; and I will remove the heart of stone from your flesh and give you a heart of flesh.




1 Cor 1:30 But by His doing you are in Christ Jesus, who became to us wisdom from God, and righteousness and sanctification, and redemption,




"The Father imposed His wrath due unto, and the Son underwent punishment for, either:




All the sins of all men.

All the sins of some men, or

Some of the sins of all men.

In which case it may be said:




That if the last be true, all men have some sins to answer for, and so, none are saved.

That if the second be true, then Christ, in their stead suffered for all the sins of all the elect in the whole world, and this is the truth.

But if the first be the case, why are not all men free from the punishment due unto their sins?

You answer,

"Because of unbelief."


I ask, Is this unbelief a sin, or is it not? If it be, then Christ suffered the punishment due unto it, or He did not. If He did, why must that hinder them more than their other sins for which He died? If He did not, He did not die for all their sins!""


All types of men. If God, the Sovereign of the Universe, wanted all men to be saved, they would be. Synergists, in attempting to refute limited atonement, actually limit it themselves. Jesus accomplished ALL that the Father gave Him to do. Hebrews 10:14 says "For by one offering He has perfected for all time those who are sanctified." Hebrews 7:24-25 "but Jesus, on the other hand, because He continues forever, holds His priesthood permanently. Therefore He is able also to save forever those who draw near to God through Him, since He always lives to make intercession for them."




Mark speaks of Acts 7:51. Examine the verse. The people were still unregenerate. "Uncircumcised" in hearts and ears. They had not been born again by God. He hadn't given them a heart of flesh, Eze 36:26. They couldn't hear, Isaiah 6:9 "

He said, "Go, and tell this people: 'Keep on listening, but do not perceive; Keep on looking, but do not understand.'" Dead in sin!